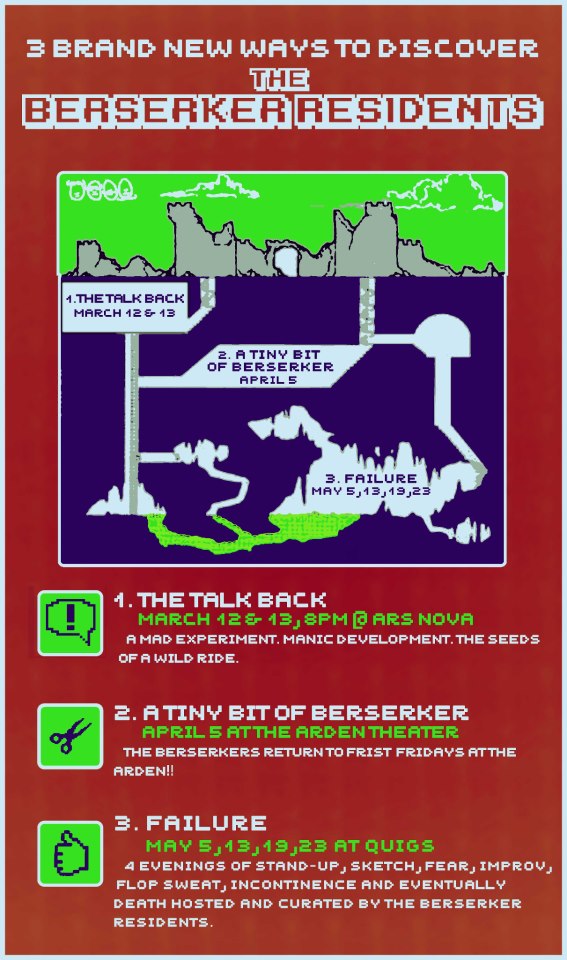 The squid toured 5 venues (over 5 weeks) altogether: Arcadia University, University of the Arts, Swarthmore College, The Annenberg Center for The Performing Arts, and The CEC in West Philly. We reached hundreds of college students, many of whom responded with resounding enthusiasm and inspiration for this kind of work. And we also received glowing reviews along the way.
Keep an eye out the squid may be back in April 2013
* * * * Critic Pick!
the layers are endearingly larkish and loose in this offbeat hybrid of dinner theater, genre send-up, horror thriller and sketch comedy"
"...the Lapsburghers may not sell too many timeshares. But that doesn't make this ingenious layover any less ribbit-ing. Er, riveting."
"Amidst many riotous laughs, Lapsburgh manages moments of quieting earnestness and palpable sadness near its conclusion. This may be the only layover you'll ever wish were extended."
"A riotous send-up of dinner theater"